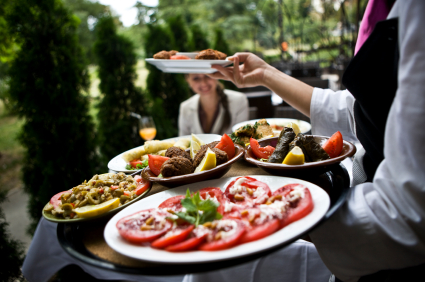 Healthy Catering Training Courses
One and two day courses for caterers and professionals involved in public health promotion, covering:
Business benefits of healthier catering
Planning healthier menus
Ingredient selection, methods of cooking and adjusting familiar recipes to create healthier menu items
Marketing healthier menus
Cost is £250 per participant per day. Group discounts are available.
For further information and bookings please contact me.
Why is healthy catering important?
Eating outside the home is no longer an occasional luxury activity. The catering industry provides at least three meals per week for the average person in Britain. In addition to public houses, restaurants and takeaways, eating outside the home also includes school meals and workplace restaurants.
Expenditure on food and drink consumed outside the home is now about one-third of the total expenditure on food and drink[i]. The value of households' spending on eating out doubled between 1992 and 2004[ii]. In 2007, eating out accounted for an average of 11.6% of energy intake per person[i].
Almost half of the working population in the UK regularly eats a meal at work, so these types of catering establishment make a significant contribution to the nation's diet.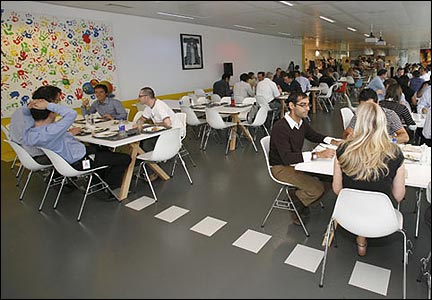 According to the World Health Organisation, in most countries, a few major risk factors account for much of the disease and death [i]. For non-communicable diseases, such as diabetes, cancer and heart disease, the most important risks include high blood pressure, high concentrations of cholesterol in the blood, inadequate intake of fruit and vegetables, overweight or obesity, physical inactivity and tobacco use.
These risks arise predominantly from elevated consumption of energy-dense, nutrient-poor foods that are low in fibre and high in fat, sugar and salt; reduced levels of physical activity at school, work, and home; and smoking.
---
[i] World Health Report 2002. Reducing risks, promoting healthy life. Geneva, World Health Organization, 2002. http://www.who.int/whr/2002/en/whr02_en.pdf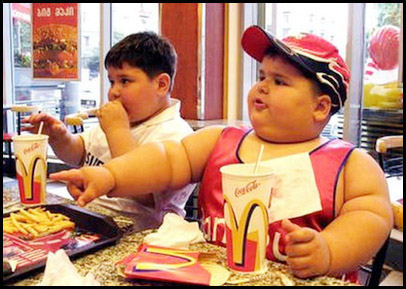 Many health risks can thus be dramatically reduced by choosing a healthier lifestyle including plenty of physical activity and a healthy diet. Long-term studies by the Harvard School of Public Health have concluded that an optimally nutritious diet combined with regular exercise and not smoking can prevent 80 percent of heart disease, 90 percent of type 2 diabetes, 70 percent of stroke and some cancers, as well as substantially reduce the incidence of a host of other chronic diseases and health ailments[i]. Similarly, the World Cancer Research Fund reports that changing what people eat could help to reduce the risk of about a third of all cancers[ii].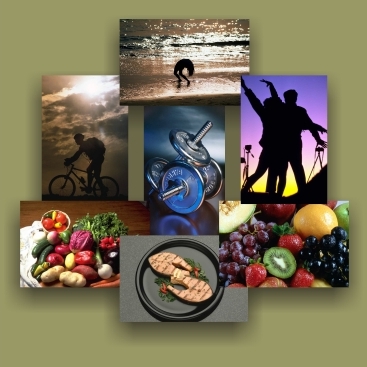 Given that people now spend one-third of their total food and drink budget on eating out, the type of food provided by catering businesses has a significant influence on the population's health. Unfortunately, much of the food offered by catering establishments, particularly to children, is far from ideal.
For example, the amount of energy derived from fat, particularly saturates (the type of fat commonly found in animal-derived food) tends to be higher in food and drink consumed outside the home. Given that around one-eighth of the average amounts of energy from fat and saturates in our diet comes from food eaten outside the home, healthier catering has a vital role to play in the nation's health.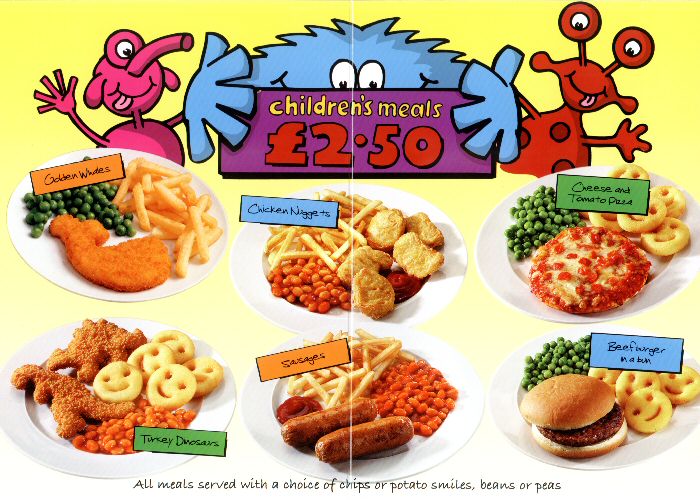 There is thus a real opportunity to improve public health by encouraging catering businesses to provide and effectively promote healthier food choices and to do it without compromising on taste or profitability. Indeed, implementing healthier catering practices can also save money, e.g., not adding butter to potatoes or increasing the proportion of pasta to meat in a lasagne.
Many customers are now looking for healthier options within menus, particularly if they eat out every day.
A 1996 study by the Health Education Authority indicated that 97 percent of consumers think that they should have the choice to eat healthily when they are eating outside the home. More than half (52 percent) believe it is the responsibility of the caterer to provide this choice[i].
In the USA, a large consumer survey in 2006 indicated that 34 percent of adults believed it is important for restaurants to offer health-conscious menu items, up from just 28 percent in 2005. However, only 14 percent indicated they were very satisfied with the healthy options offered by restaurants, down from 22 percent in 2005[ii].
In June 2008, the Food Standards Agency published the results of a survey on consumer preferences associated with eating out [iii]:
85 per cent of people agreed with the statement that restaurants, pubs and cafes have a responsibility to make it clear what is in the food they serve
81 per cent of people said they would like to see nutritional information about the food at the point when they order, such as on the menu in a restaurant, or visible when they are buying a sandwich or muffin in a coffee shop or cafe
Only 2 per cent of respondents said they would find it useful on company web-sites
Overall 63 per cent of people said they would like information about what is in their food when they eat out
41 per cent wanted information and food to be made healthier by catering establishments
22 per cent wanted food to remain the same but wanted nutrition information about it
---
[i]

Health Education Authority (1996). The National Catering Initiative: Offering the consumer a choice. Research into consumer attitudes to healthier eating out. London: HEA

[ii] ARAMARK (NYSE: RMK) Nutritional DiningStyles™ Research being presented to clinical researchers and health professionals at the 2006 NAASO Obesity Summit in Boston October 22-24.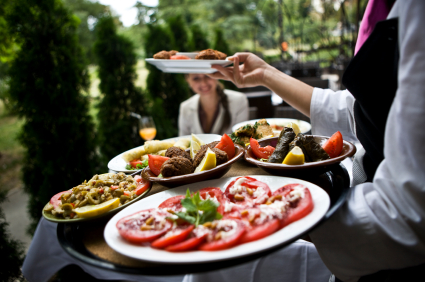 Who should attend?
Caterers and those in a position to influence catering practices and policies.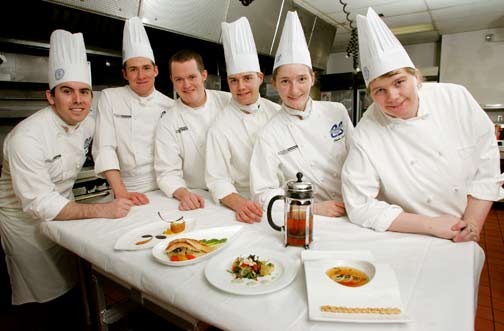 Aim of training
The aim of the training is to equip caterers and those in a position to influence caterers with evidence-based information and practical ideas to encourage adoption of healthier catering practices. Emphasis is on approaches that are both realistic and practicable.
By the end of the course, participants will:
Understand the basic principles of nutrition
Be aware of the importance of food in the maintenance of health and well-being
Appreciate the role of lifestyles and culture in influencing diet
Recognise the potential benefits for both caterers and customers of providing a choice of healthier options
Know more about ingredient selection and methods of food production and processing that can be used to create healthier options, whilst being attractive and convenient to modern tastes and lifestyles
Be able to apply appropriate and relevant skills and knowledge when advising catering businesses or when planning, preparing, promoting and serving healthier foods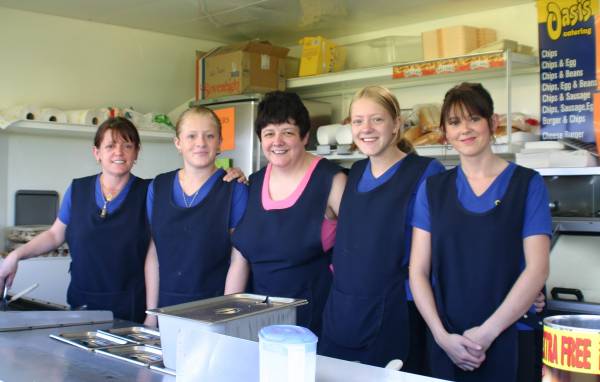 Approach
Training will involve easy-to-follow presentations, discussion, individual and group work to maximise relevance to the participants' work context. A high quality information pack, including copies of material presented and other useful resources, will be included.
Course outline
Day 1: Fundamentals of Nutrition
Which nutrients we need and why they are important
Food sources of essential nutrients
UK government guidelines on nutrient intake
National Diet and Nutrition Survey - what people are actually consuming
Effects of diet on health, with emphasis on the problems of most local significance (obesity, diabetes, heart disease, stroke, cancer)
Common misconceptions about diet and health - dispelling some myths
Food as culture
Day 2: Catering for Health
What is healthy catering and what it is not
Constraints to healthy catering - blockers and solutions
Choosing and preparing food
Effects of processing, storage and cooking method on the nutritive value of food
Planning and adjusting menus
Marketing healthier menus
Useful resources
Course Tutor
The course tutor is Jane Philpott, MA (Oxon), MSc, PhD.
Timing
The course is held over two days, each from 10am to 4pm.
Venue
The course can be held at any location, provided that a suitable venue is available.
Cost
Cost is £150 per participant per day. Group discounts are available.