Parsnip and apple soup
Serves 4
Preparation time: 10 minutes
Cooking time: 20 minutes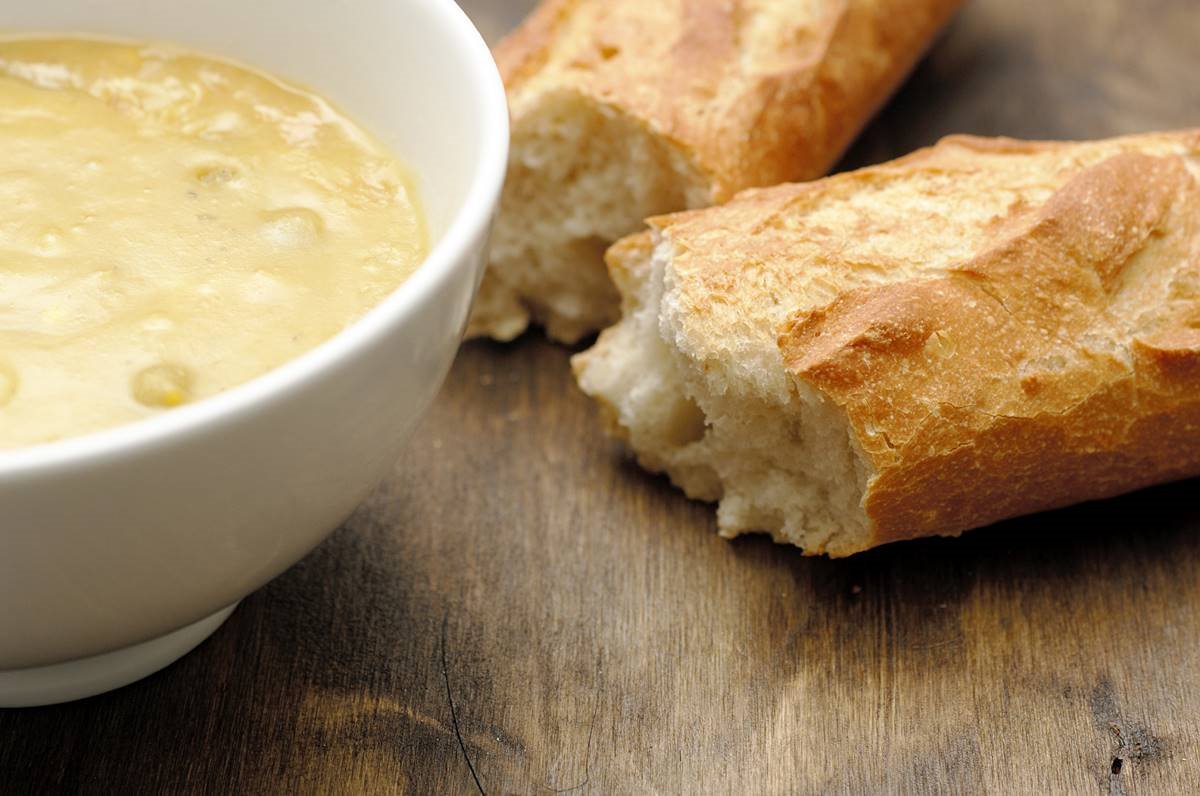 Ingredients
1 tbsp olive oil
1 pinch sea salt
1 large onion, peeled and chopped
4 medium parsnips, peeled and chopped
2 medium English apples, peeled, cored and chopped
750 ml water
Freshly ground black pepper
Nutmeg, freshly grated
1 dessertspoon white miso, diluted in a little water
1 tbsp parsley, finely chopped

Method
Heat the oil in a cooking pot, add a small pinch of sea salt and saute the onion over a gentle flame until soft and translucent.
Add the parsnips, apple and water to just cover vegetables and simmer gently until the vegetables are soft.
When the vegetables are cooked, blend with a hand blender until smooth. Adjust the volume with more water if required.
Season with pepper, grated nutmeg and white miso to taste. Serve with a garnish of finely chopped parsley.
Nutritional information per 100g

Calories

64

Fat

2.0g

- saturates

0.3g

- monounsaturates

1.2g

- polyunsaturates

0.2g

Protein

1.4g

Carbohydrates

11g

- sugars

6.9g

Fibre

2.9g

Sodium

0.049g